Furniture For Growing Imaginations™
For almost a decade, our mission has been to grow imaginations through thoughtfully designed, surprisingly fun kids' furniture that delights kids and grownups alike, and brings the spirit of play into everyday life at home. As we head into our 10th year, we're proud to be continuing and building upon that legacy every day.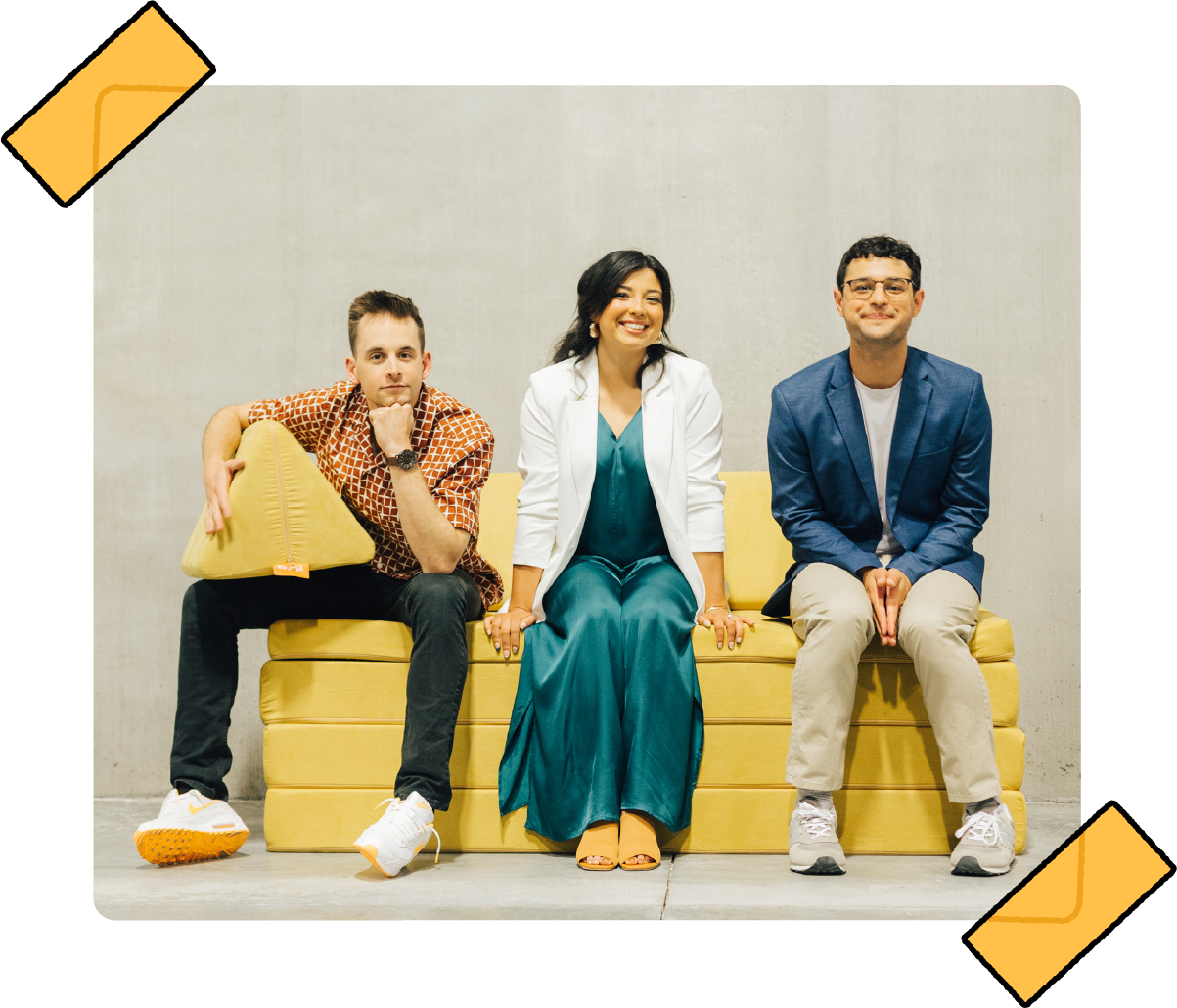 How It Started
When we launched Nugget in 2014, we weren't trying to invent a new kind of kids' furniture — we just wanted to make a better futon.
Specifically, one that was portable and durable and versatile enough that it would be in use for years, not in a dumpster after just a few months. In the hands of young families, though, our infinitely configurable futon turned into something we hadn't expected: a platform for open-ended play, a portal to points unknown.

As word spread and the Nugget "play couch" became a must-have item for parents, we tinkered with our product and our tactics, but not our voice or our DNA. The audience had shifted, but the personality we had launched with — marked by curiosity, creativity, humor, and honesty — remained as relevant as ever. That's how we still approach our work today, and how we're able to grow imaginations for kids, parents, and everyone in between.
What We Believe
We think kids are the most creative people on Earth.

But over the years, there's always been one thing that got in the way: grownups. From "that's not a toy!" to "get down from there!" every ingenious kid-led idea or creation was seemingly off-limits or against the rules.

So we pulled a fast one on the grownups (psst — don't tell them!), with a couch that was modern enough to sit next to the grownup home decor, but playful enough to be a new favorite toy. Hundreds of thousands of Nuggets and happy Nuggeteers later, we're only a teeny, tiny bit sorry for the trickery. And we're excited to be leaders in the play furniture industry, unlocking barriers to playtime for more of the world's most creative people every day.
How We Work
Call it youthful innocence or naïveté, but we think products are only worth making if they can come from a business we're proud to stand behind (and sit on). We operate with intention, thoughtfulness, and sincerity at every turn, and put our team, customers, and community before the pursuit of short-term profits.

To us, "growing imaginations" doesn't just mean challenging old conventions about what can be a toy or whether furniture can be played with, it also means challenging assumptions about how grownups do business — starting, first and foremost, with ourselves.
Our Factory
Ever since the days when we compressed each Nugget for shipping using a pile of cinder blocks and a forklift, we've had an appreciation for making a physical product, and for touching it ourselves before it went out the door.

Today, that spirit is alive and well at our 100,000 sq. ft. headquarters in Butner, NC, just north of the Research Triangle. Not everyone on the team has a hand in making Nuggets anymore, but the pride we take in being an American manufacturer — and having the opportunity to build on North Carolina's rich furniture legacy — remains core to our identity. Almost a decade later, we still assemble and ship each Nugget ourselves, using tools we designed ourselves. Just like the old days.
Ready to jumpstart playtime?