Knock, knock...Your Nugget's here!
Play is as easy as 1, 2, 3 . . .
1) Find the perforated line and pull!
For you and your Nugget's safety, don't use scissors.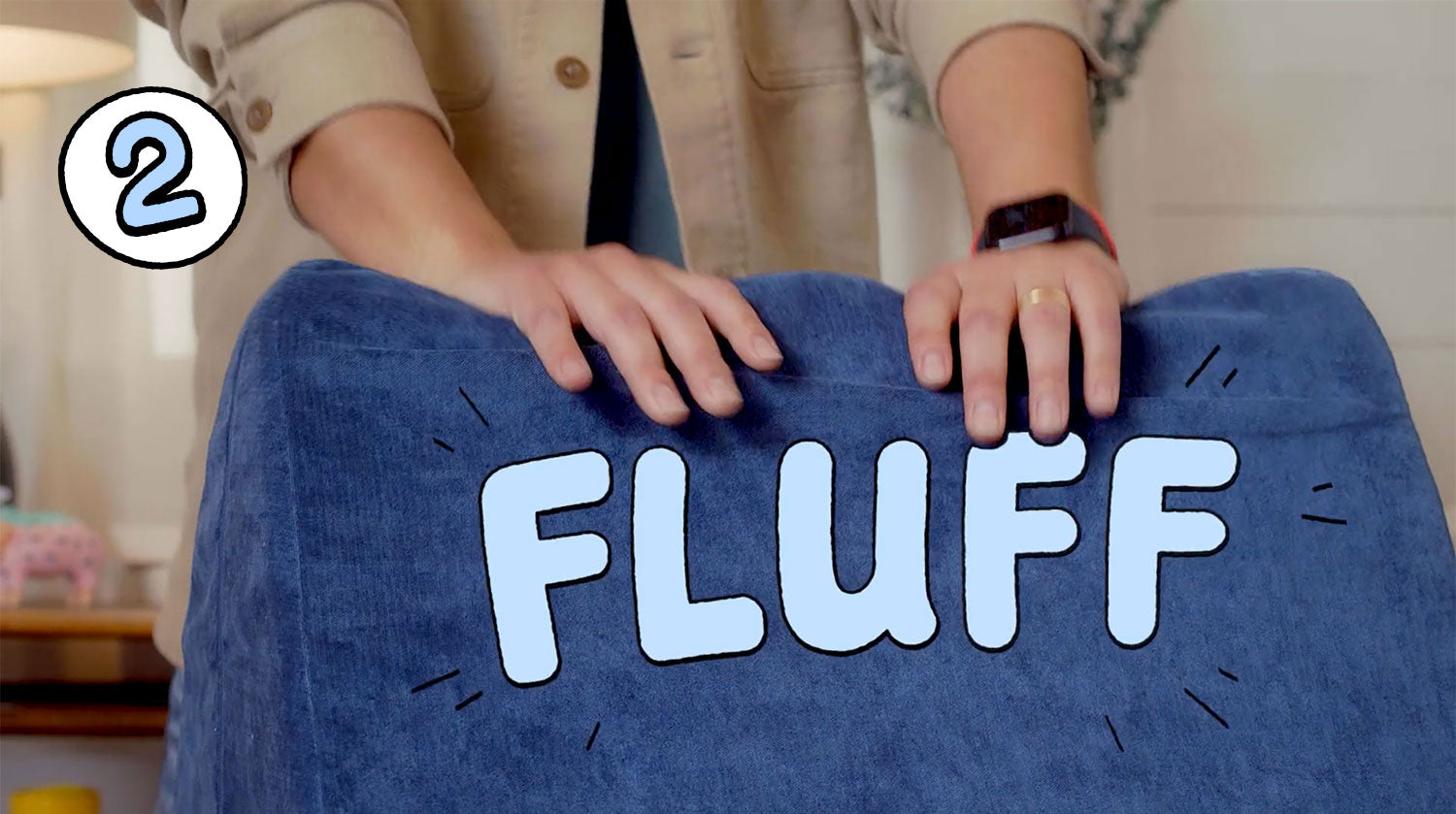 2) Let it fluff!
Your Nugget will start expanding immediately and can be used as soon as it's opened — just note that it can take up to two weeks to return to full size (play actually helps speed it up!).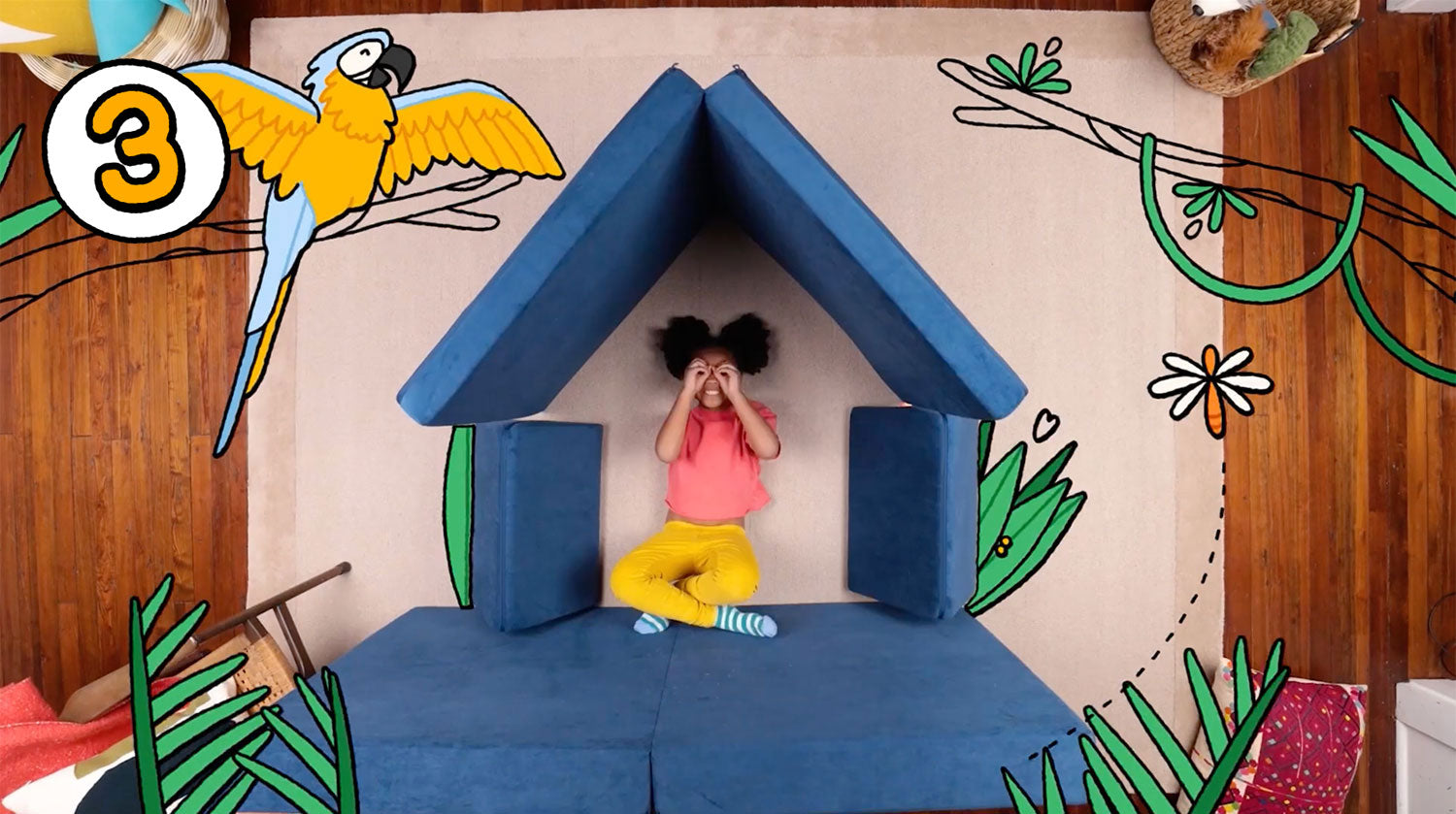 3) Let imagination take over!
Your Nugget is ready for play!
Nuggets to Know
Accidents Happen
We know accidents happen. That's why we created Nugget Liner Sets, made with non-toxic waterproof material to provide maximum protection for your Nugget.