Take Your Next Step
Looking to build something special?
If working alongside thoughtful, talented people and contributing to an innovative and industry-leading company sounds like your sippy cup of tea, we've got just the place for you.
We're in the business of play.
On Team GG, our job is to promote exploration, play and curiosity through delightful home goods that appeal to kids, and to the slightly bigger kids who are their parents.
Across more than 100 people, 40 different roles, and two locations, that work can look pretty different. But from product designers to production coordinators, we're all contributing to a larger-than-life goal that's about as playful and fun as it gets: bringing imagination and wonder into daily life, for kids, parents, and even ourselves.
We make things.
Ever since the days when we compressed each Nugget for shipping using a pile of cinder blocks and a forklift, we've had an appreciation for making a physical product, and for touching it ourselves before it went out the door.
These days, not everybody at Nugget has a hand in assembly and shipping, but the pride we take in being an American manufacturer — and having the opportunity to build on North Carolina's rich furniture-making legacy — is still core to our identity. Our work spans from creative to marketing, from people & culture to engineering, but in the end, it's all in service of providing something physical, tactile and real. Across the board, that responsibility pushes us to deliver a level of quality that we can feel good about standing behind — and sitting on.
We're always growing our imaginations.
"For growing imaginations" is more than a slogan to us, and more than just a reference to the growing humans who use our products.
It's a reminder to ourselves that we always have something to learn, that so much is possible, and that we don't have to follow the playbook of what's been done before. We don't always diverge from the beaten path (it's beaten for a reason), but when we do, it often leads to good places: $1 million of company funds deposited in community banks, over $500,000 raised for nonprofits (and counting!), and a $20/hour company starting wage, to name a few. And we're growing our imaginations more and more every day.
America's No. 1 Fastest-Growing Manufacturing Company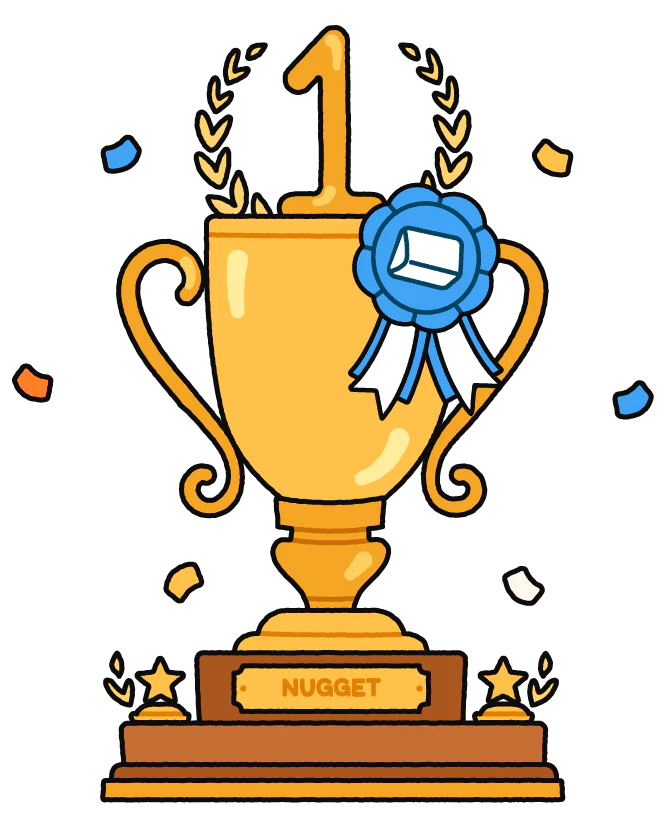 What Team GG is saying:
What Team GG is saying:
As a parent, this is the first company that I've worked at where I can truly say - wow, they get it. Work-life balance is talked about (a LOT) but very few companies walk the walk. Even from early on in the hiring process, I was confident that I was entering a healthy, supportive environment. Nugget is a company built with intention, care, and imagination.
As a parent, this is the first company that I've worked at where I can truly say - wow, they get it. Work-life balance is talked about (a LOT) but very few companies walk the walk. Even from early on in the hiring process, I was confident that I was entering a healthy, supportive environment. Nugget is a company built with intention, care, and imagination.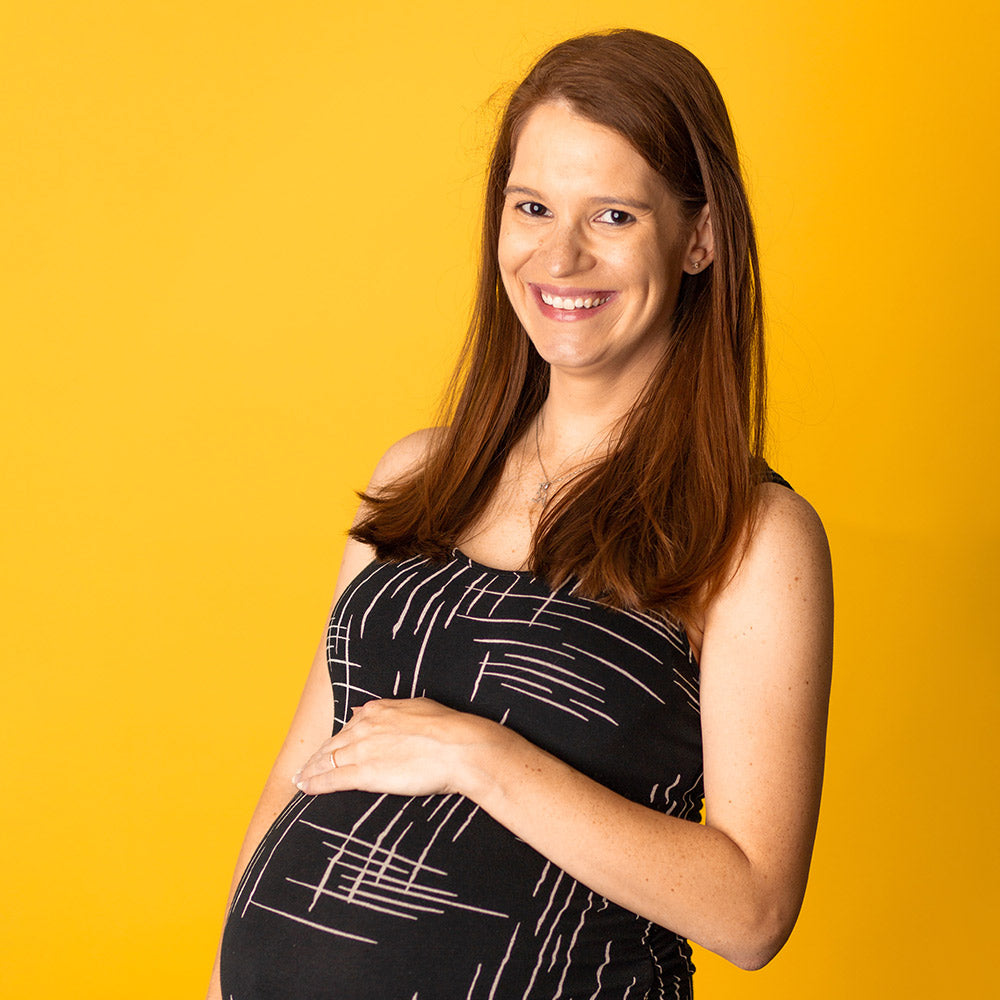 What I enjoy most about my role at Nugget is working with all the various teams to make a project come to life! I love that every day has a new problem to solve and I get to work with some of the most creative and brilliant people I've ever worked with! They are thoughtful, compassionate, fierce, loyal, dedicated, kind, and FUNNY.
My role at Nugget is very important, because I help make sure that each Nugget is properly assembled and inspected. I love kids, and know that the work I do every day is helping to make sure that kids are happy and enjoying their Nuggets! If someone was considering joining our team - I'd tell them that Nugget is an awesome place to work.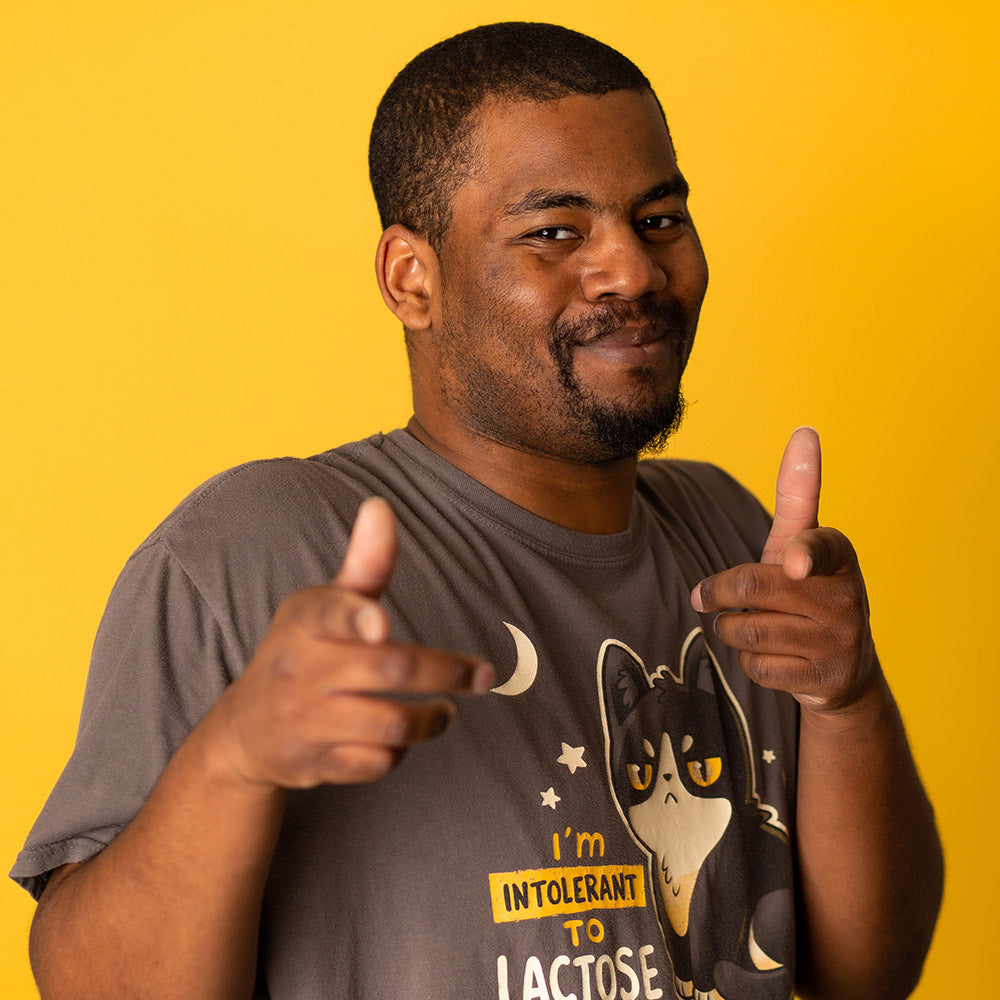 As a Production Associate at Nugget, I work across a wide variety of areas. It's a very hands-on job and we pay close attention to detail and quality, help wherever needed, and we support each other! My role at Nugget has provided me with the tools to be confident in myself and what I do, and make the best choices to improve and prepare for the future.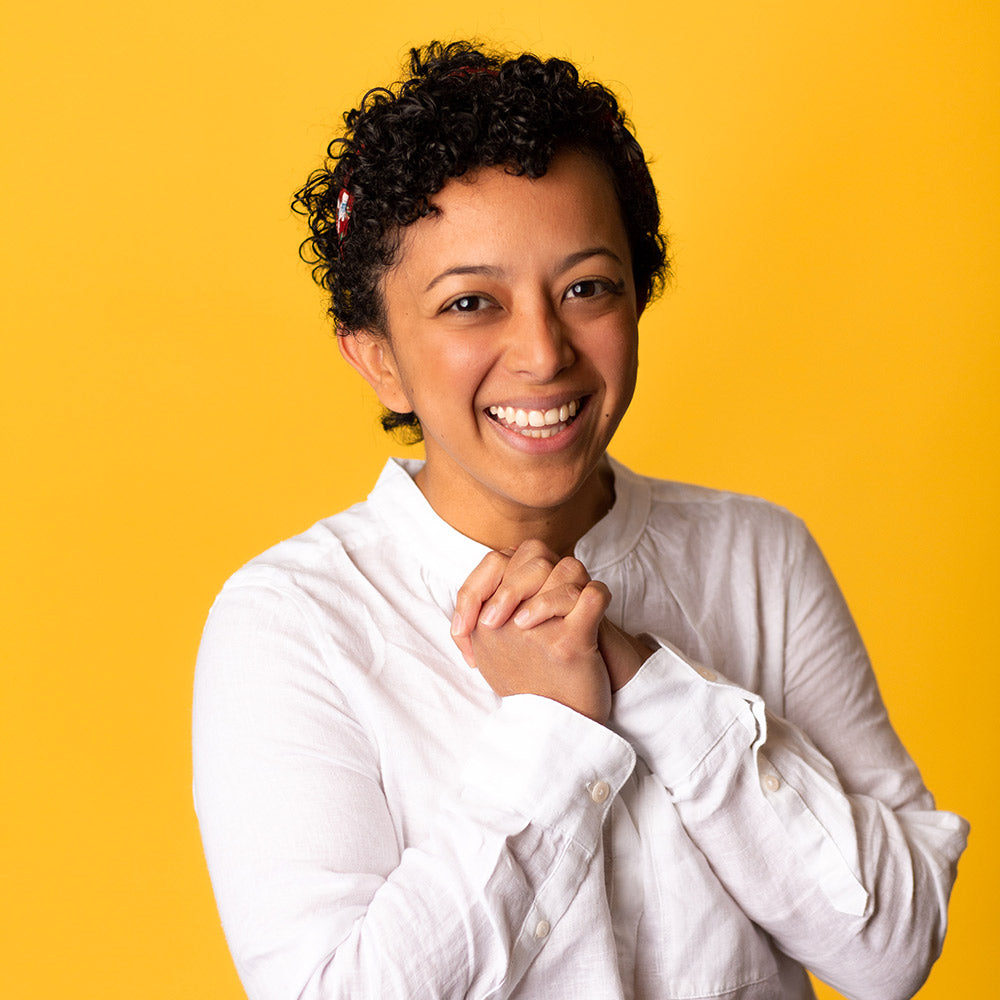 My role at Nugget has allowed me the opportunity to build my confidence, gain new skills, and take on new adventures! My favorite part of working here would be a tie between my coworkers (hands down some of the kindest and most caring folks I know!) and the people-first culture here! Everyone on our team genuinely cares, and is so supportive.
Nugget has honestly improved my quality of life in every way imaginable. I have the trust and support from my managers to make me feel like I can accomplish anything. Everyone loves what they do and they genuinely want to do the best job possible - Nugget truly has a one-of-a-kind company culture that you will rarely find elsewhere.
Benefits & Perks
You're 100% Covered
Health insurance
Vision Insurance
Dental Insurance
Life Outside Nugget
Paid Time Off (20 days)
Paid Parental Leave (12 weeks)
Company-wide Winter Break
Get Paid To Play
Competitive Pay
401(k) Matching
Employee Discount
Our hiring process
We believe that with the right group of people – passionate, curious, kind, smart, imaginative, creative problem solvers and strategic dreamers – there's no limit to what we can accomplish together! Because we take the business of play very seriously at Nugget, we've created an inclusive and equitable hiring process that helps us match awesome people to roles that they'll thrive in. Explore the stages of our hiring process here to learn more about what you might expect on the Nugget hiring journey!
1. Application Review

We're so grateful you took the time to apply for a role at Nugget! Our Hiring Team personally reviews every application that we receive for open positions (no robots here)! If your background, skills and experience are a good match for what we're looking for in the role - we'll email you within 2 weeks of receiving your application to invite you to schedule a Phone Screening with our team! If you don't receive an email from us within that time frame, that means you have not been selected to move forward at this time - but we'd love to hear from you again in the future for other roles.
2. Phone Screening

In this introductory conversation, our Hiring Team's goal is to learn more about you, your background and experience, and why you're interested in the role! We'll also share more our interview process and hiring timeline, and answer any questions you have about working at Nugget.
3. Hiring Manager Interview

In this video (Zoom) interview, you'll get to chat with a couple of other Nugget team members, including the Hiring Manager for the position! We'll ask you to share specific examples from your past work experience that highlight the skills and competencies we're looking for in this role. This is also a great time for YOU to ask the Hiring Manager questions about the position and their team!
4. Case Study + Interview

This stage of the hiring process can vary slightly based on the position, but for most roles at Nugget - candidates complete a "take home project" that we call a Case Study! These projects are a great way for you to demonstrate how you might approach and think about interesting tasks, assignments, or problems that this role would be responsible for. After completing a Case Study, candidates typically have a follow-up interview afterward as well. As a note – we compensate candidates for time spent working on Case Studies at Nugget!
5. Team Interview

This is the final interview in our hiring process! In this conversation, you'll get to meet several Nugget team members from across different departments and roles. We'll share more about Nugget's company values and culture, and ask you a few questions to hear your perspective as well. This is a great opportunity to ask questions to employees across the company about what their experience at Nugget has been like!
6. Reference Checks

Our Hiring Team will request our top candidates' references prior to the Team Interview - but the final stage afterward is to connect with those references to learn more about their experience working with you. Pro tip – let your references know that someone from the Nugget team might be emailing or calling them in advance, so that the hiring process doesn't get stuck by our team being unable to get in touch with them!
7. Offer

Congratulations – you made it! After completing all of our Reference conversations, we get to have a really fun phone call and make an offer to our top candidate. We'll discuss compensation, benefits, start date, and you'll complete our standard new employee background check. Then it's just counting down the minutes until your first official day as a member of Team Nugget!
Join Our Production Team
As a business that does all assembly and shipping in-house, our production team roles set the foundation for Nugget. With a starting $20/hour wage, full benefits, and consistent hours, they're designed to be a great foundation for you too.