Nugget x June and January
This collaboration was available in June of 2020.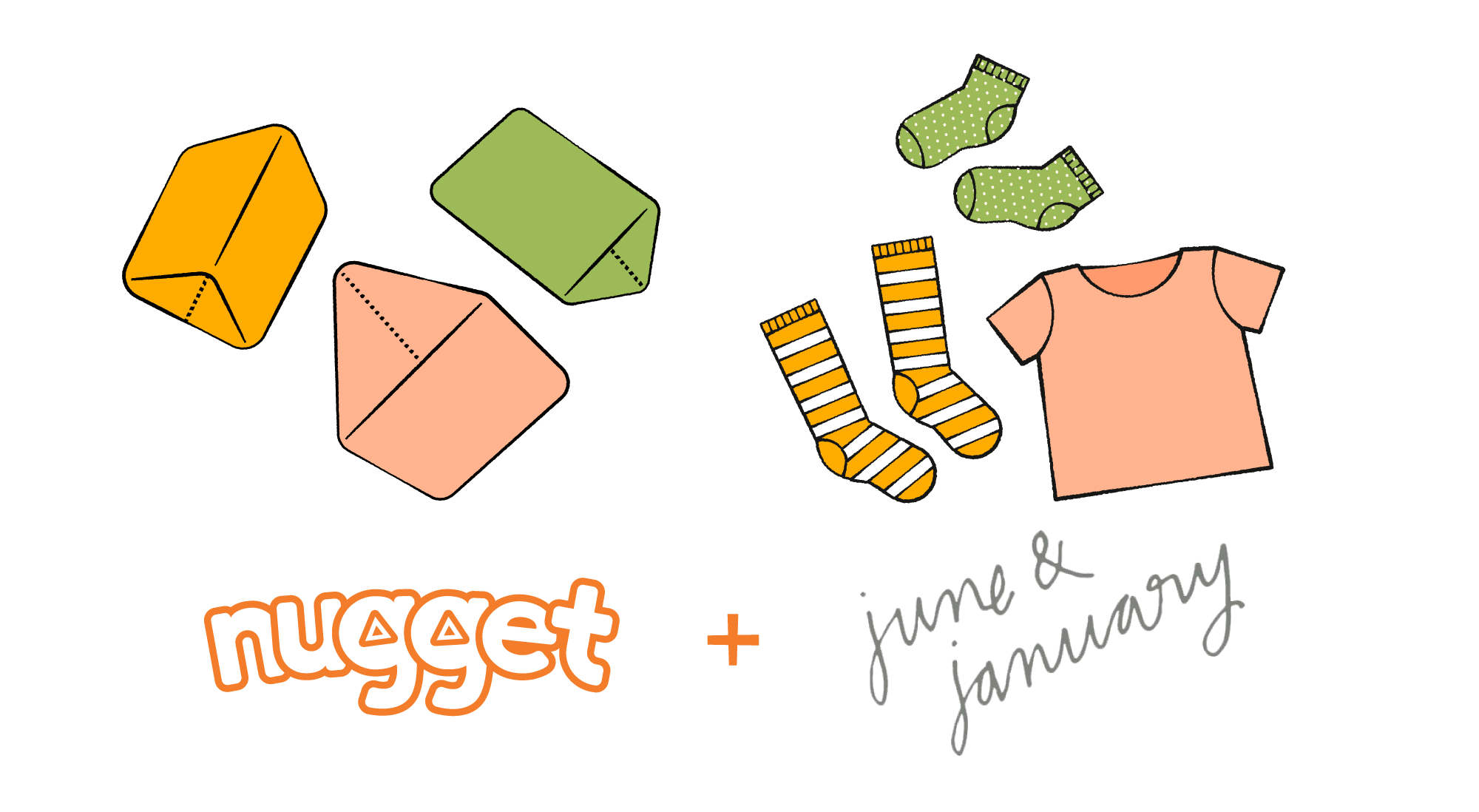 Kids comfort meets kids creativity.
Colorful. Playful. Joyful. Whimsical. Sound like the spirit of Nugget? We hope so! But these words could just as well describe the baby and toddler clothing company known to the world as June & January. Founded in Brooklyn and now operated out of Austin, TX, J&J believes that kids are fun and their clothes should be too. Seconded! Although the J&J team has now expanded their offerings to parents clothing as well as accessories, they're still the standard when it comes to simple, colorful, and comfortable basics for kids.
We've been partners in playtime for a while now — our first collaboration was back in 2018, a holiday release known as J&J Rust. With our second collaboration lining up on June & January's 9th birthday, we thought a party would be appropriate. How better to celebrate than with confetti? And not just any confetti, mind you: this print is dotted with colors that match up with specific Nugget fabrics: Taxicab, Lagoon, Bamboo, Peachtree, and more!
And those colors and that arrangement of dots aren't an accident either — they're the result of hard work and multiple revisions. Nugget's Chief Product Officer Hannah Fussell can explain further: "Product development in the furniture field takes longer than people think! With such a large scale pattern, designs need to strike the just-right balance of being colorful without being overwhelming. We attempted many rounds of product design to get the right color and dot flow!"