What's the best word to describe our new factory in beautiful Butner, NC? Ginormous? That feels a bit too silly. Colossal? Too scary. Huge? That's better, but maybe there's something even shorter and snappier we could— we've got it! BIG!
The new Nugget HQ is big. How big? Two football fields big. Conveyors and racks and sensors and stuffer tools big. Produce thousands of Nuggets a day big. Thanks to the excitement of Nuggeteer families all over, we've known we needed more production capacity since the end of 2019. Finally, after months of hard work, we're almost ready to start a new chapter at Nugget, in a brand new factory. Until then — and even once we're up and running — this BIG! blog is a place for us to share all about the new building and new community that we'll call home, from the mammoth to the mundane. We hope you'll follow along. Welcome to our new HQ!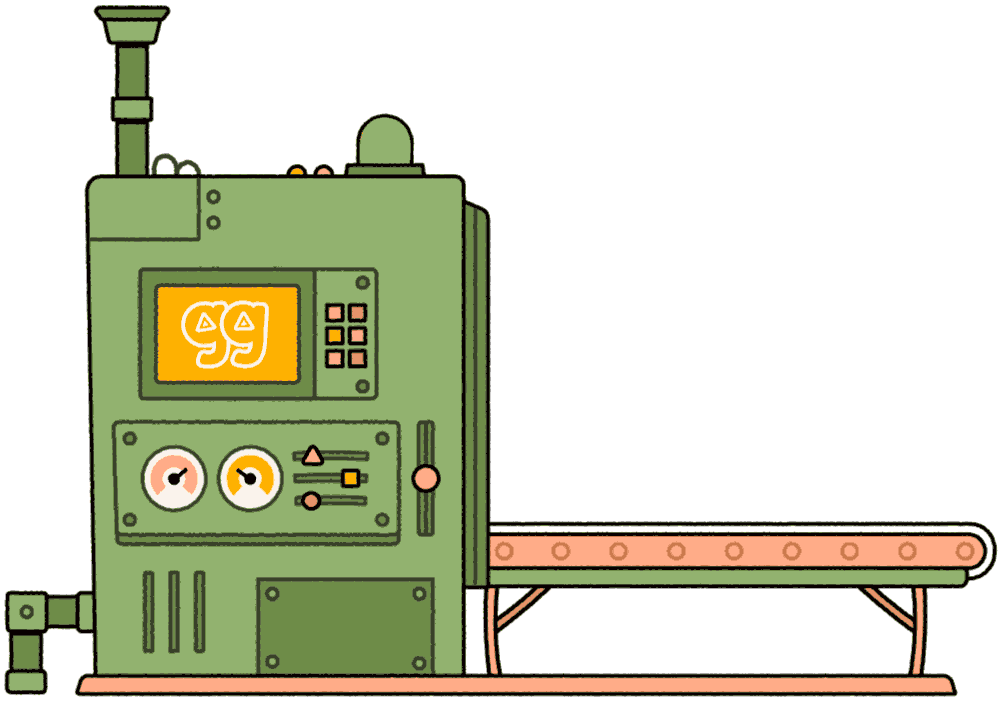 More Than Ever Before
Not too long ago, we compressed and shipped Nuggets with a converted forklift and a pile of cinder blocks (seriously). On a normal day, we'd ship 25. On a big day, we could ship 50. We've made a few slight upgrades since then, and we're able to make a whole lot of families a whole lot happier.
Always Assembled In NC
The Old North State is known around the world for furniture markets, which bring designers and trendsetters from around the world to share the newest concepts and styles. So what better place for a new kind of furniture company to call home? We started in Durham, moved to Hillsborough, and now make Nuggets in Butner. Every step of the way, we're continuing the industrial legacy of North Carolina.
The new Nugget HQ took less than a year to create. But we've been building up to this moment for a lot longer than that.