Say hello to Hello Kitty
Beloved around the world since 1974, Hello Kitty believes in the power of friendship (and a signature look). From the iconic emblem to the cheery pattern,The Hello Kitty Nugget is a sweet reminder of her favorite motto: you can never have too many friends!
The Hello Kitty Nugget was available in 2022.
Dreamy Details, Topped with a Bow
Covered in our signature microsuede with a powder pink base, The Hello Kitty Nugget also features applique and embroidered elements on two white pillows, bringing Hello Kitty's iconic emblem to Nugget form.
Paired with a pink-and-white gingham thin cushion, this dreamy combo has us saying "hello happy."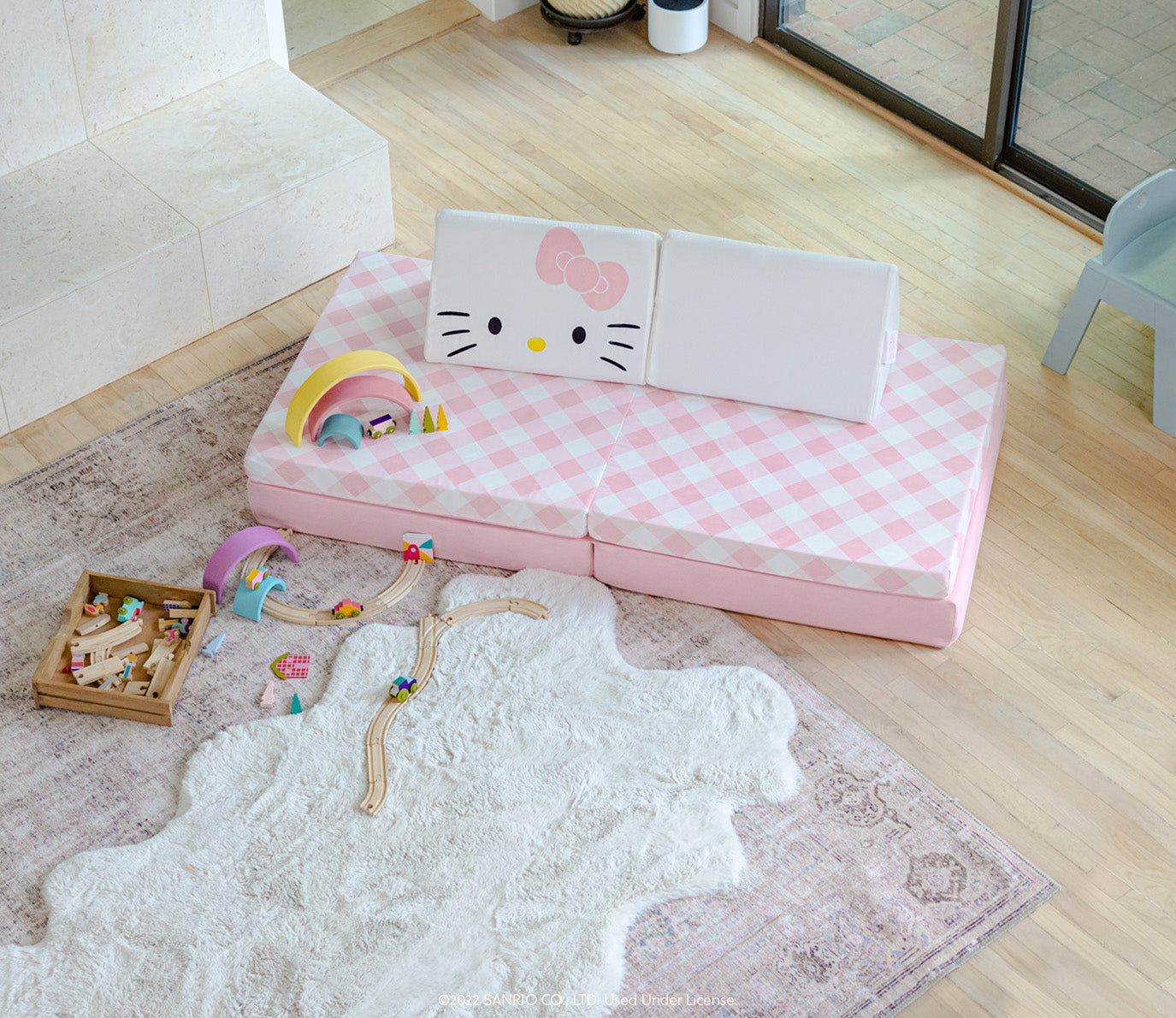 Style to smile about
The Hello Kitty Nugget feels just as at home in a nursery for storytime snuggles as it does in the playroom – a friendly face never goes out of style. Combine the patterned and pastel cushions with gray or blue neutrals, like Koala or Daybreak for an elevated look.